Jack & Jill Center's Early Education Program provides quality, year-round early childhood education focusing on enabling children to grow emotionally, physically, and socially in a safe, caring environment using age-appropriate methods for cognitive growth. The Center is open year-round, Monday through Friday, and serves children who are six weeks to five years old. 
Accredited by the National Association for the Education of Young Children  (NAEYC), our programs have met the 10 standards for high-quality early childhood education and have demonstrated and maintain a safe and healthy environment for children; employ well-trained teachers; provide access to excellent teaching materials and support a curriculum that is appropriately challenging and developmentally sound.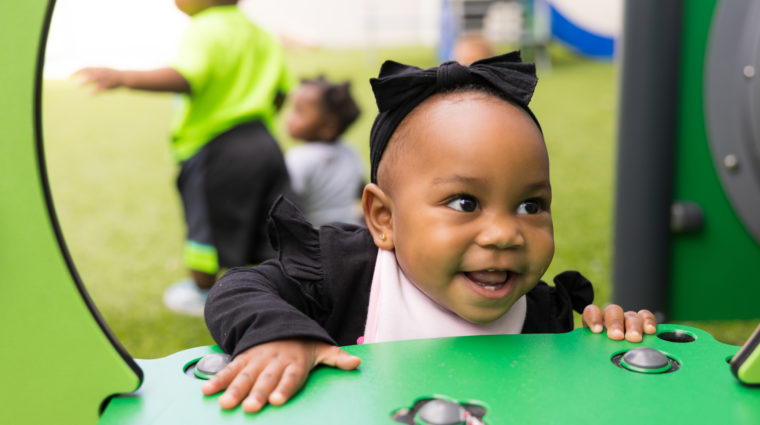 Ages: 6-weeks through 3 years old
Jack & Jill Center's Infant/Toddler program is designed to offer a safe and secure place where children will be able to explore, learn new skills, build positive relationships with teachers and other children. Additionally, Continuity of Care is practiced to ensure children remain with the same teachers/ caregivers for multiple years, creating secure, stable attachments.
Preschool / Volunteer Pre-Kindergarten (VPK)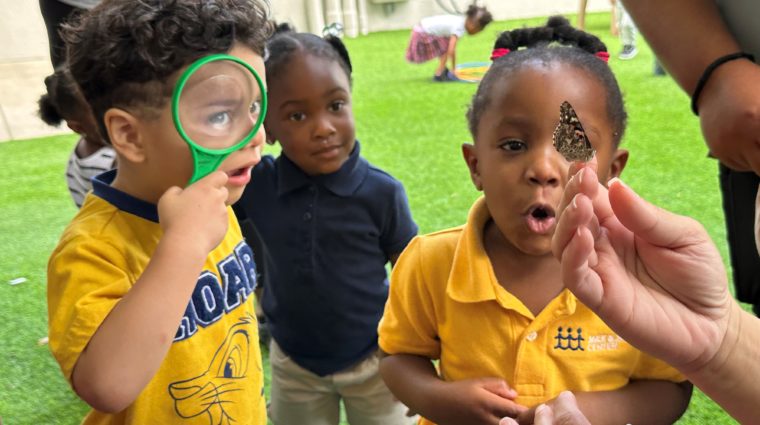 Ages: 3-5 years old
Our programs work to ensure all children enter kindergarten ready to learn. We value learning through play and believe this encourages children to explore their world through language and the opportunity to make choices. We place emphasis on the process (the doing) rather than the product. Our mission is to help each child reach their highest potential intellectually, socially, physically and emotionally as well as nurture a genuine life-long love of learning.
We are currently enrolling for the 2023-2024 program year! To learn whether Jack & Jill Center is right
for your child, to arrange for a tour, or for assistance with enrollment, please contact
Enrollment Coordinator Kathy Capobianco at (954) 463-8772, ext. 218. 
Parent participation is a requirement for enrollment. Research clearly shows that the interest and participation of the family ensures a child's later success in school. We have an open door policy for enrolled families and welcome visitation at meals and special events.
Each day at Jack & Jill Center is filled with opportunities for both active involvement and quiet reflection. 
We implement The Creative Curriculum® in all classrooms. This curriculum is comprehensive and research-based and promotes exploration and discovery as a way of learning.
Florida Early Learning and Developmental Standards
This evidence-based comprehensive program utilizes everyday events rather than an external curriculum, and addresses an adult educator's emotional intelligence as well as a child's. Teachers learn to respond to daily conflict in a way that transforms it into an opportunity to teach students critical life skills.
We ensure children remain with their teachers for more than one year and administer the Ages and Stages® Developmental Screening tool for all children enrolled. We provide quality, nutritious meals and snacks for children, including formula and baby food at no additional cost to infant parents. Finally, our school participates in the School Readiness Program and we are an approved Florida Voluntary Prekindergarten (VPK) provider. 
When your child is part of our programs, you have access to multiple resources to make sure your child has everything they need. Please reviews some of our resources below.