Educate. Empower. Stabilize.
Madelaine Halmos Academy (MHA) is a private elementary school, serving kindergarten through 5th grade students. Educators, staff and volunteers work together to create a safe, academically challenging and socially supportive environment for all learners. MHA's unique program nurtures the whole child by combining academic, social-emotional, and wellness elements to ensure a highly-effective educational experience.
Our Philosophy
At the heart of MHA programming is a desire to see students thrive. The small class sizes, exceptional teachers and staff, and an innovative approach to education are the pillars of the competitive educational experience our students receive. Our curriculum includes:
Innovative approaches to education and learning
Project-based curriculum in all subjects including science, art, mathematics, literacy, and music
STEAM (Science, Technology, Engineering, Arts and Mathematics) activities
Seamless integration of technology within our classrooms
On-site counseling and therapeutic services
Wellness activities that include social-emotional, assessment, learning and play
Access to our Family Program for all members of a student's family
Engaging extracurricular activities including: soccer, basketball, piano, ballet, computer science and art
Educational field trips around South Florida that have included: Museum of Discovery and Science, Zoo Miami, Gumbo Limbo Nature Center, Knaus Berry Farm and Butterfly World
MHA's robust programming is supported by a dedicated network of volunteers from diverse business and service industries, who give their time and talent to facilitate real-world connections and learning for all students. MHA develops lifelong learners and establishes a strong educational foundation for them to build upon. We are preparing our children for successful and enriching futures!
School and Classrooms
In the fall of 2021, we opened the doors of the brand-new Madelaine Halmos Academy on the same campus as Jack & Jill's Early Education Center at 1315 West Broward Boulevard.
The new school features 12 classrooms, an arts and science lab, a music and media lab, a rooftop play area and outdoor learning space, a wellness room, a dining hall with a restaurant-grade kitchen, and state-of-the-art security and technology.
Our Teachers
The Educators, Teachers, Administrators and support staff at the Madelaine Halmos Academy are experienced, well-trained, patient and caring. They ensure that each child receives the best educational experience possible.
Families work closely with their children's teachers to best meet the educational, social and emotional needs of each child.
All Madelaine Halmos Academy Teachers either have a Bachelor's Degree or higher in any one academic subject; have obtained three or more years of K-12th grade teaching experience; or possess a special skills, knowledge, or expertise that qualifies them to provide instruction in K-12th grade subjects. 
We are currently enrolling for the 2023-2024 program year!
To learn whether Madelaine Halmos Academy is right for your child, to arrange for a tour or to learn about our eligibility requirements, please contact our office at enrollment@jackandjillcenter.org or (954) 463-8772, ext. 218.
To submit an application, please use the button below.
If your child is already enrolled at Madelaine Halmos Academy or is a VPK student at Jack & Jill Center and you would like to re-enroll them for the 2023-2024 school year, please click here.
Opportunity Scholarship Fund — MHA Students are College-Bound!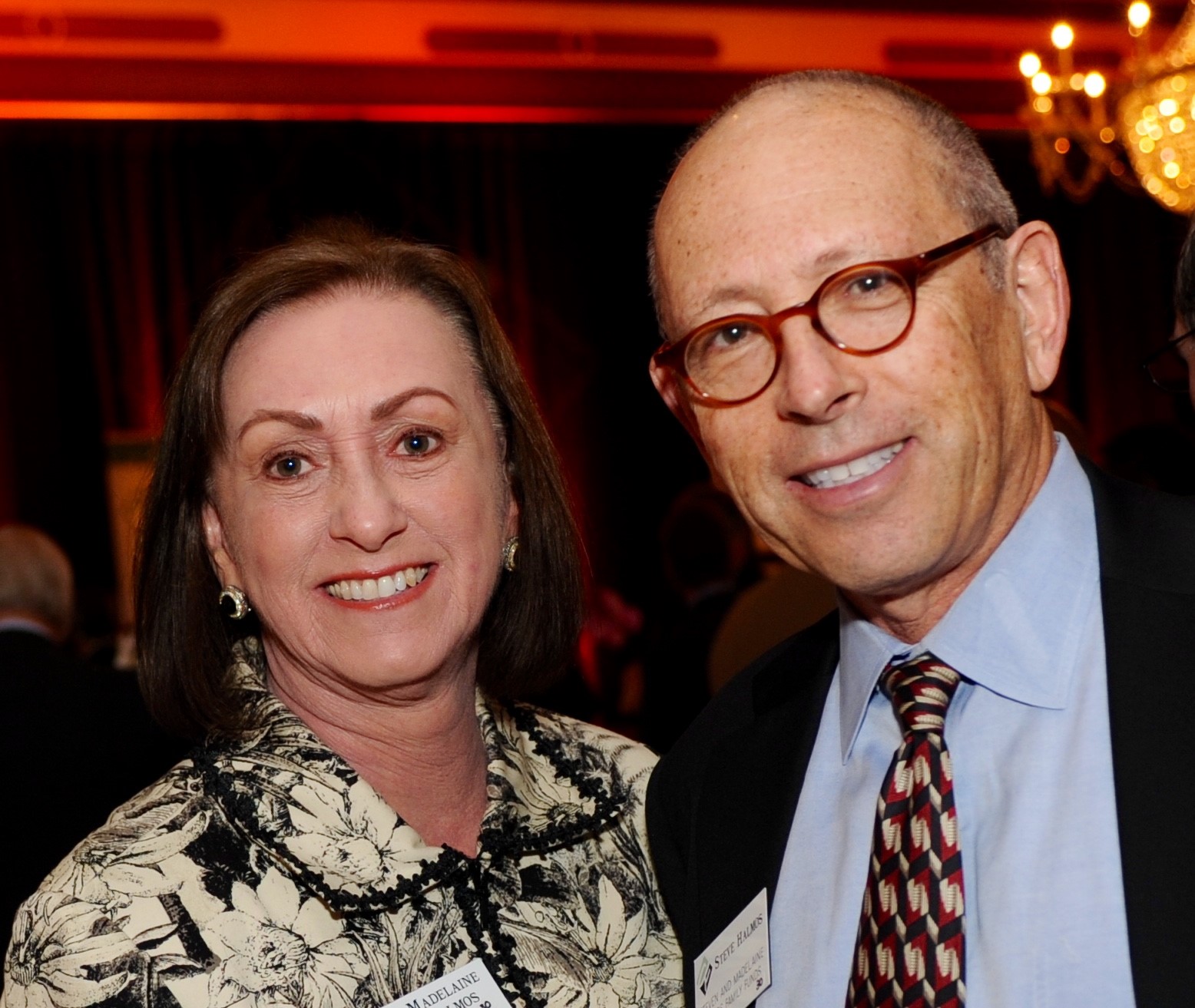 At the Madelaine Halmos Academy, we are preparing our students for stellar academic careers that will extend well beyond high school. This is why every student at the Madelaine Halmos Academy will be eligible to receive a college scholarship!
Thanks to an unprecedented partnership between philanthropist Steve Halmos and family and the Florida Prepaid College Foundation, the Opportunity Scholarship Fund will provide every graduating Madelaine Halmos Academy 5th grade student with a college opportunity scholarship.
The scholarships can be used at any Florida college or university and will be waiting for the students when they graduate high school. 
"Madelaine and I hope to give kids from high-need families the same opportunity to live the American Dream that we've had. That opportunity is built on a foundation of a great education."
- Steve Halmos, honorary co-chair of the Madelaine Halmos Academy Capital Campaign
When your child is part of our programs, you have access to multiple resources to make sure your child has everything they need. Please reviews some of our resources below.